Mystic Maritime Gallery
1983 Mystic International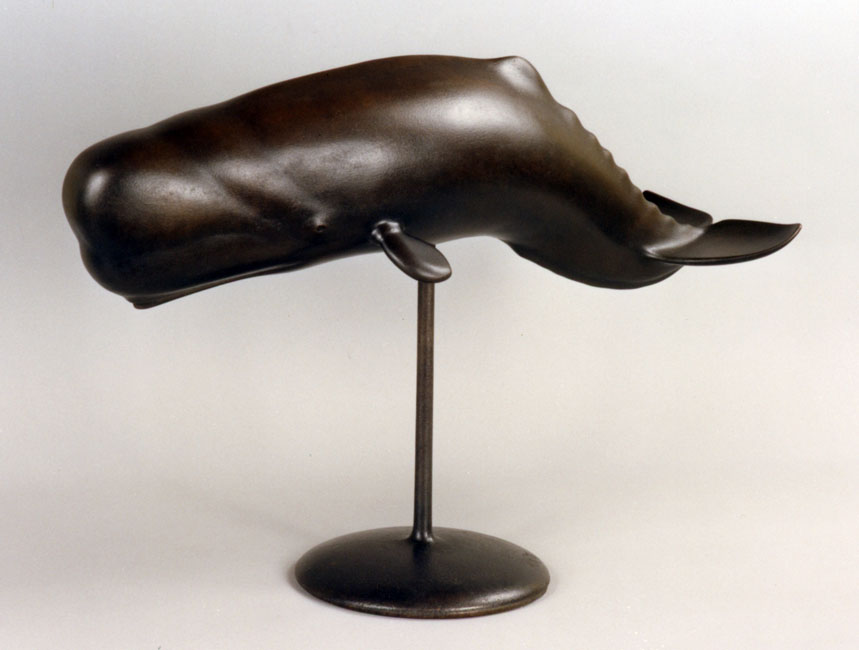 Commonly known as the Great Sperm Whale, these magnificent creatures are called "cachalot" by the French, a derivative of the Catalan "Quachal" or "large teeth."
Men of many nations have hunted them, and respected those teeth; but it is the huge head which holds the highly valued spermaceti and the finest oil.
Although sperm whales average 50 feet in length and 40 tons in weight, their powerful tail flukes can propel them quickly to 20 knots. Still, it is not just size nor strength, but their sleek grace overall which is so inspiring.
Only in the last three years has woodworker, furniture designer and ceramicist John Jackson put his many talents towards carved and bronze interpretations of whales.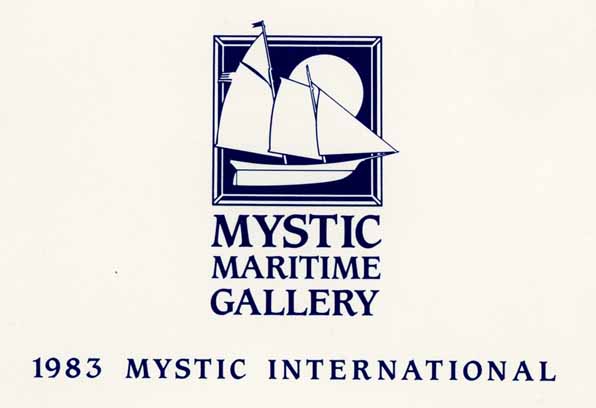 In that brief time they have become popular with collectors at the prestigious Rhinebeck and Baltimore Craft Fairs, and the Wooden Boat Shows in Newport, R.I.
The Whale Protection Fund featured Mr. Jackson's sculpture in its gift catalog. He is also a lecturer at the Philadelphia College of Art where he received a Bachelor of Fine Arts in 1973.